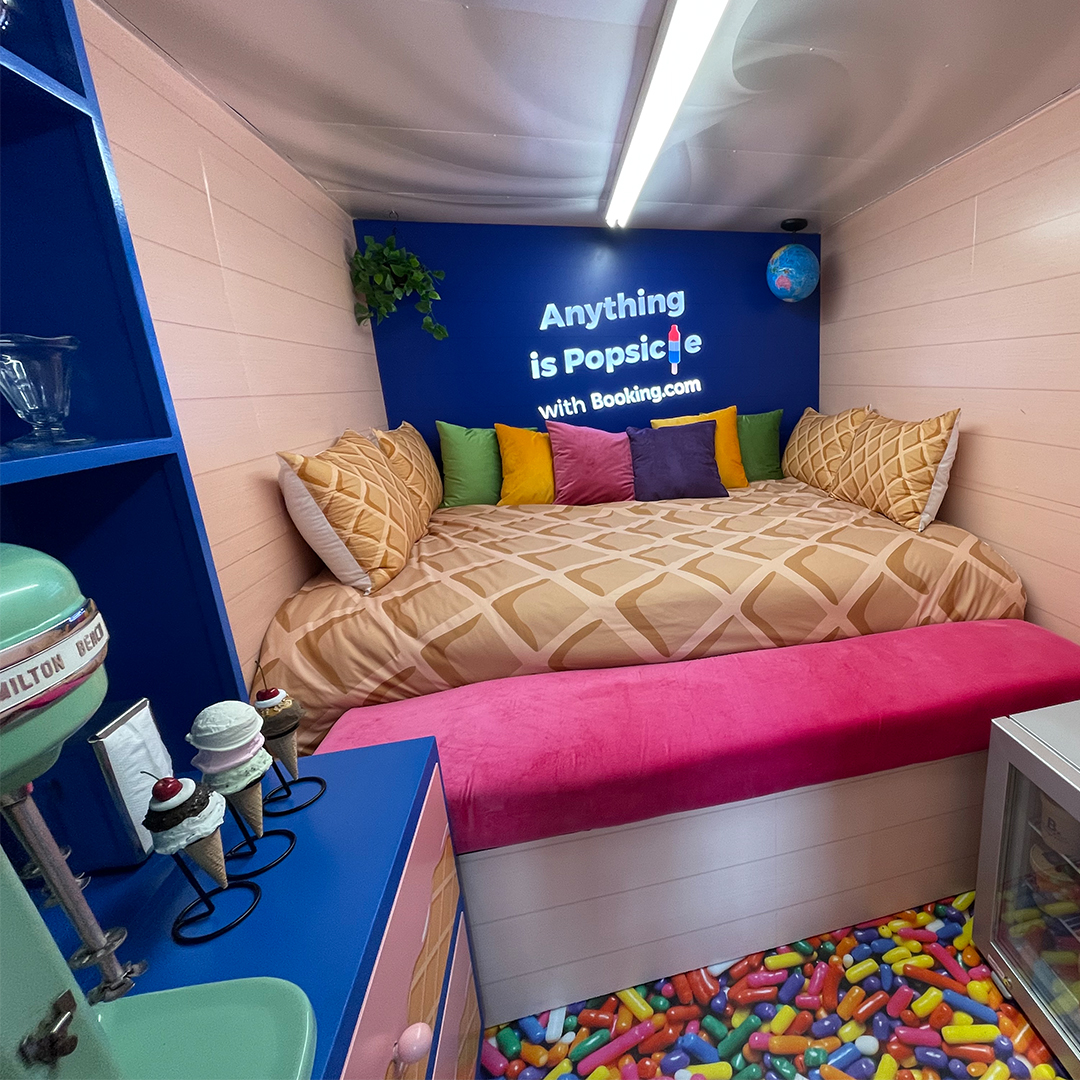 14 Jul

You Can Have A Once-In-A-Lifetime Sleepover Inside Of An Ice Cream Truck In NYC
Now you can experience an even sweeter slumber party inside of an ice cream truck!
In honor of National Ice Cream Day (July 18), Visit Booking.com is giving a few lucky winners a fantastical overnight stay inside an adorable—and might we add fully-functioning—ice cream truck!
The private ice cream truck will remain in Union Square—the ideal location for the incredibly cool itinerary exclusive to the winners. Guests will enjoy an ice cream shop walking tour in Downtown Manhattan, along with tickets to the Museum of Ice Cream and more!
For your chance to win, make sure to visit Visit Booking.com on Friday, July 16th at 10 a.m. ET. Overnight stays are available for both Saturday, July 17th, 2021 and Sunday, July 18, 2021. And the best news yet—it'll only cost $7.18 in honor of the summer holiday! So give it a swirl and enter for an experience of a lifetime.

And there's no need to be sour if you don't win because there's another sweet treat in store! Visit Booking.com will also be distributing free internationally-inspired ice cream flavors in Union Square from 1 p.m.- 2 p.m. on National Ice Cream Day (July 18, 2021). Available to the public, indulge in mouthwatering global flavors like Japanese Matcha, Italian Blood Orange Gelato, Tahitian Vanilla or Chilean Corn Creama.
Regardless, Sundae July 18th is shaping up to be a cream come true. And cone-gratulations in advance to the lucky winners!
To learn more, check out their website here. featured image source: Visit Booking.com