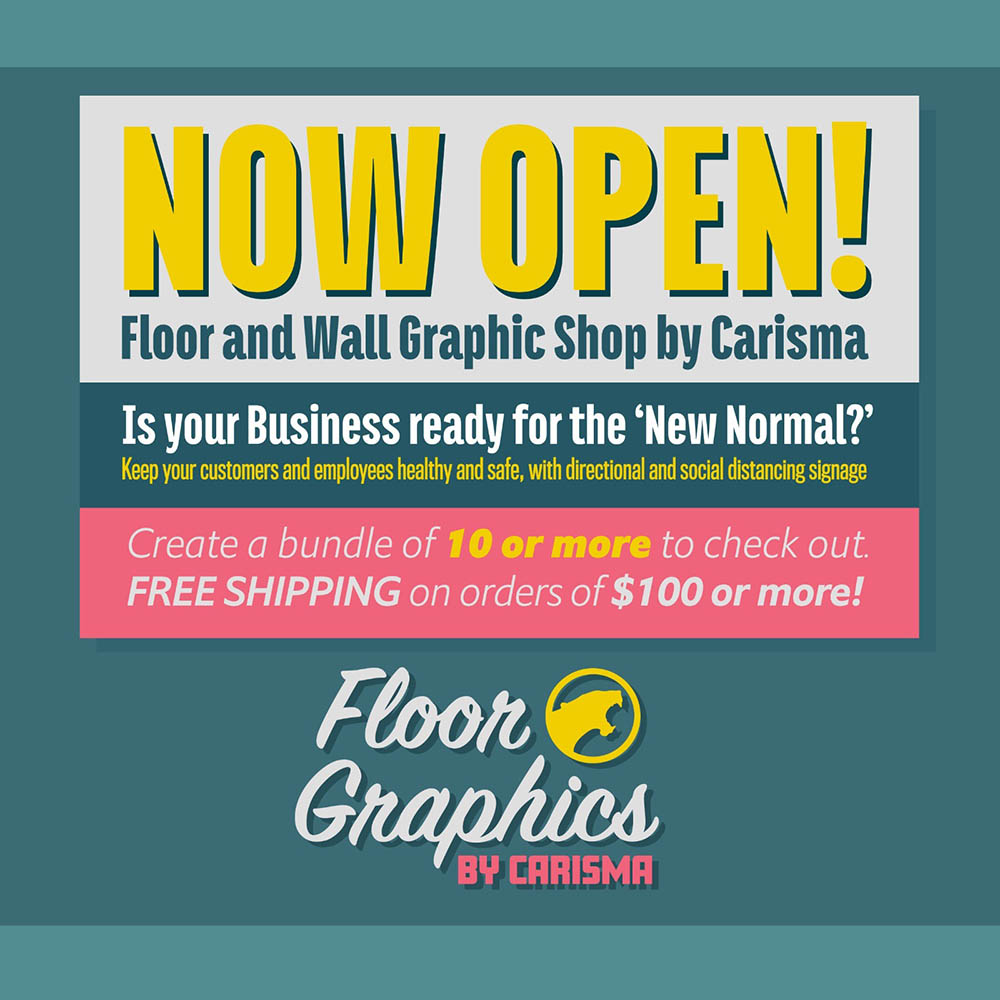 26 May

Carisma Online Shop is Now Open

We are NOW offering indoor/outdoor wall and floor graphics on our online shop. Choose from important social distancing phrases like "Please Wear a Mask," "Stay 6 Feet Apart," as well as directional signage to keep folks going one direction.

As stores, restaurants, and offices begin to open back up, business owners will soon have a lot of precautions to abide by. One of which is how to ensure the practice of proper distancing in the workplace while we continue to try to flatten the curve.

By utilizing customized floor vinyl, you can establish spacing requirements for your workers, and customers, and you can create circulation paths, to keep people going one way at a time.

Contact us today to learn more about how we can help your company with customizable floor vinyl.