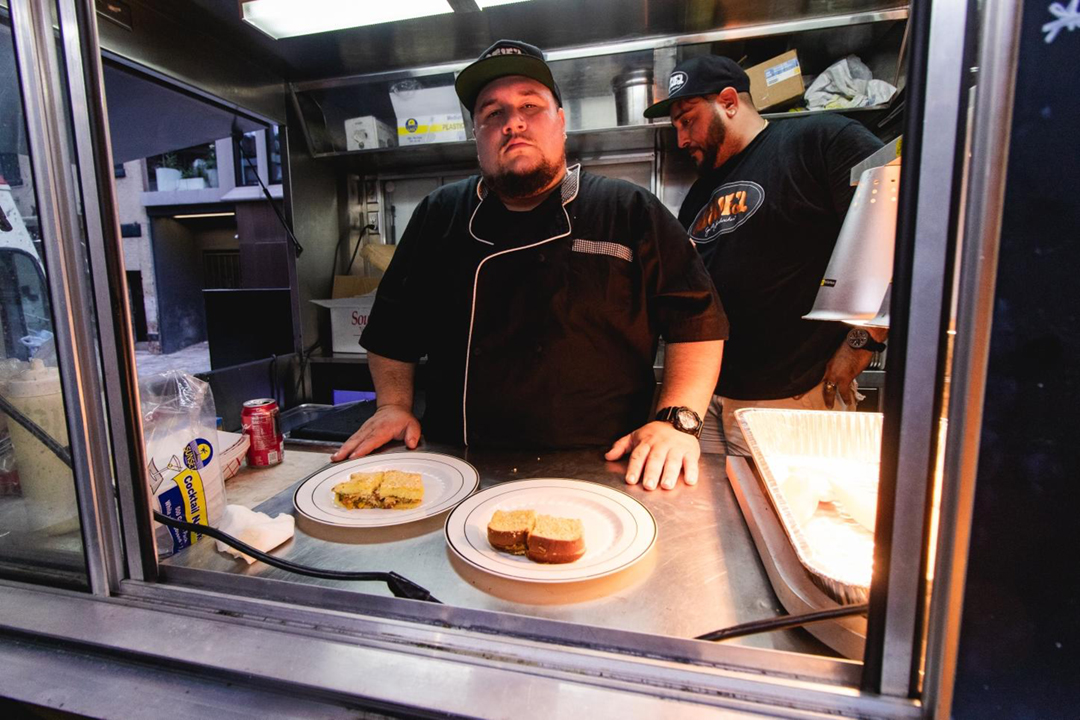 23 Jan

Client Spotlight: John & Rebecca, STUF'd

Rebecca & John from STUF'd came to us in 2017, looking to give their truck a new identity. Their vehicle was wrapped elsewhere, but it just didn't tell the story that they wanted. We landed on a matte black and gold truck, that invited customers to come in and #GetStufd.


STUF'd was born in Brooklyn, with a home base in Williamsburg. Their specialty is sandwiches and sliders, but what sets them apart is the delicious STUF'd challah they serve their sandwiches on, its twice baked, and crusted with Panko and Parmesan.


Over the past three years we've continued to work with Rebecca & John, helping roll out a new location at Citifield, creating signage for events/pop-ups, and wrapping their truck for numerous marketing activations. Our favorite memory of our relationship, is when we transformed Stuf'd into "Los Pollos Hermanos" from Breaking Bad fame. There's few things quite as exciting as wearing an advertisement for your favorite show.


STUF'd excels at catering, events and filling customers bellies. Check them out at events throughout NYC, and online at https://www.stufdtruck.com, and @stufdtruck on social media.