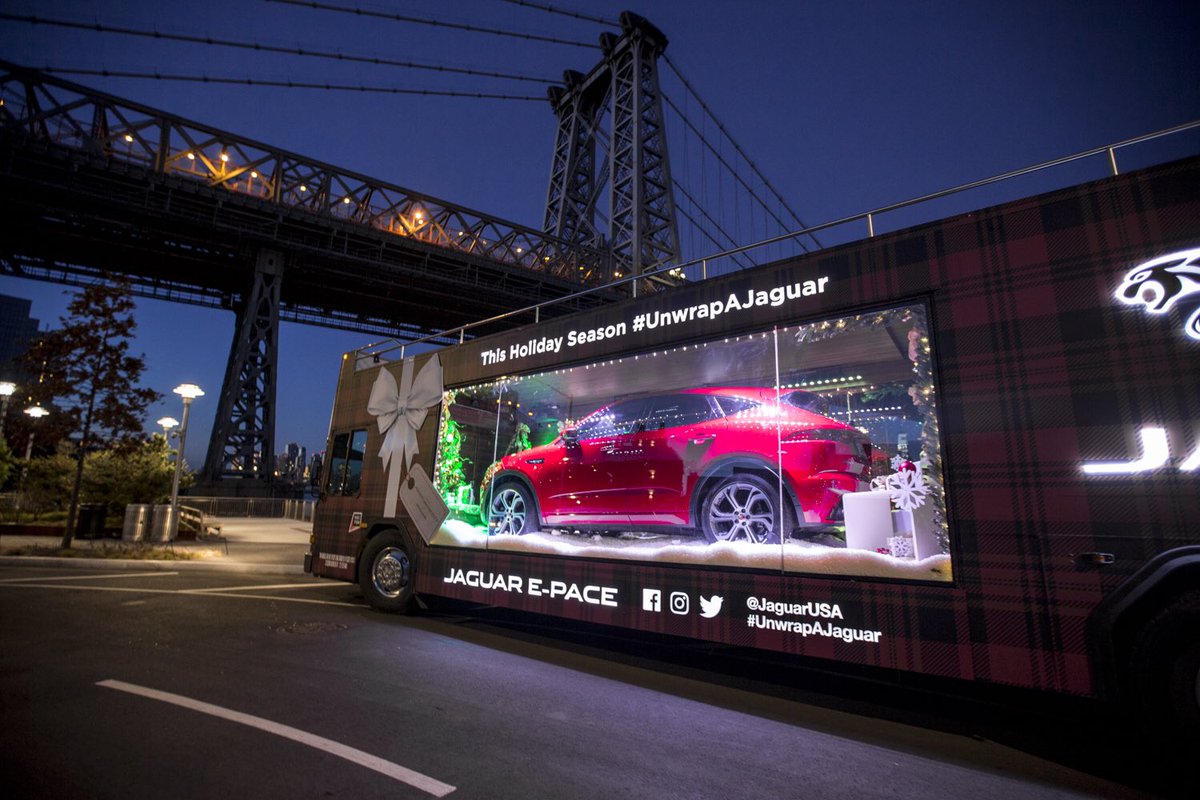 09 Jan

That's a CAR INSIDE A BUS!

When Vector came to us in the summer of 2018 and told us they wanted to pitch to Jagaur that their new E-Pace inside of a custom-built double decker bus, we didn't bat an eyelash.

This holiday season Carisma pulled off the unheard of in a BIG way! With input from Jonathan Scott (the HGTV star), and Jaguar Carisma created a the ultimate gift package – all tied up with a ribbon to boot!